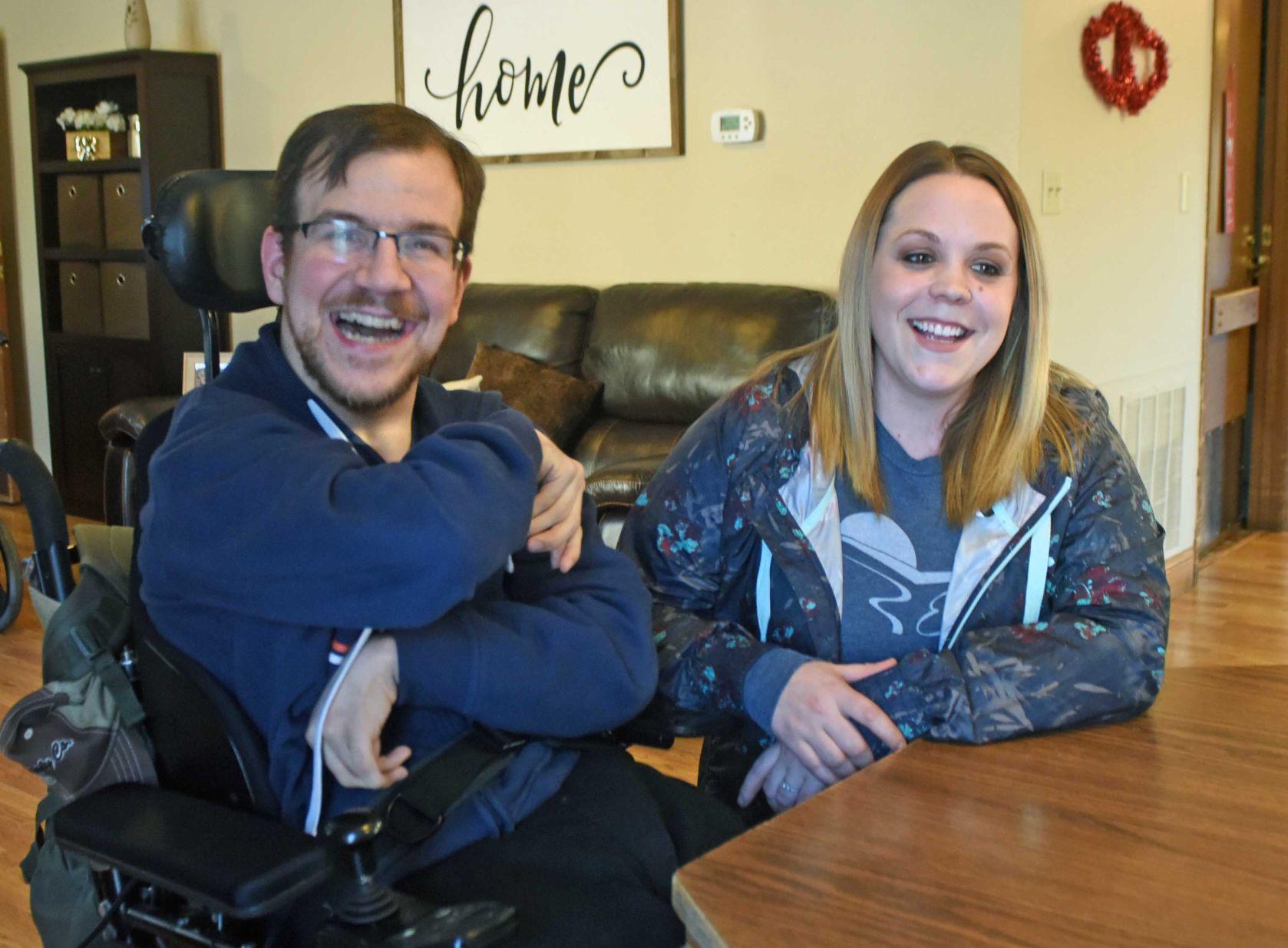 High turnover rates, stagnant wages plague workers who serve people with disabilities.
A typical day for Megan Arthaud starts at 6 a.m.
Arthaud and the other direct support workers at a south Bismarck group home for people with intellectual disabilities start their day by helping residents with their basic care needs. This includes getting the residents out of bed, to the bathroom, helping them brush their teeth, comb their hair and preparing breakfast.
Most of the residents have wheelchairs, so many of these tasks require a lift to get them in and out of the chair.
For direct support workers, the work is challenging, yet rewarding. At Arthaud's group home, which is owned by Enable Inc., the residents and employees have become a family.
But for organizations that provide services to people with intellectual disabilities, including Enable Inc., recruiting and retaining direct support workers has been an ongoing challenge. Scant wages have led to high turnover rates. In North Dakota, the turnover rate for direct support workers currently sits at about 44 percent.
Yet thousands of North Dakotans with disabilities rely on direct support so they can stay in their communities and outside of institutionalized settings.
State lawmakers are considering whether to give these employees a wage increase. Over the past four years, wages for direct support workers have remained stagnant due to state budget cuts. Providers say this may have caused an increase in employee turnover and forced some direct support workers to find second, sometimes, third jobs.
Gov. Doug Burgum's budget proposal includes a 1 percent inflationary increase each year of the next two-year budget cycle for community providers, but providers are seeking a 3 percent increase for each year of the biennium to "catch up," or remedy flat funding, according to Bruce Murry, executive director of the North Dakota Association of Community Providers.
Without a 3 percent increase, Murry worries that providers could see even higher employee turnover rates and quality of services for people with disabilities could be adversely affected.
Historically, the state Legislature has provided inflationary increases to providers. For fiscal year 2009, the turnover rate for direct support workers in North Dakota was 43 percent, but, over the 2009-11 biennium, the rate decreased to 33 percent when the Legislature gave inflationary increases to providers.
But, due to recent budget cuts, providers haven't seen an inflationary increase since July 1, 2015, according to Jon Larson, executive director of Enable, Inc.
"We're seeing the (turnover) trend go upward again, and we're thinking that's a correlation to, basically, our stagnant wages," Larson said.